Customized, 4-Week Workout Plan with Face-to-Face (Online) Consultation, Check Ins, and Specific Instructions
00001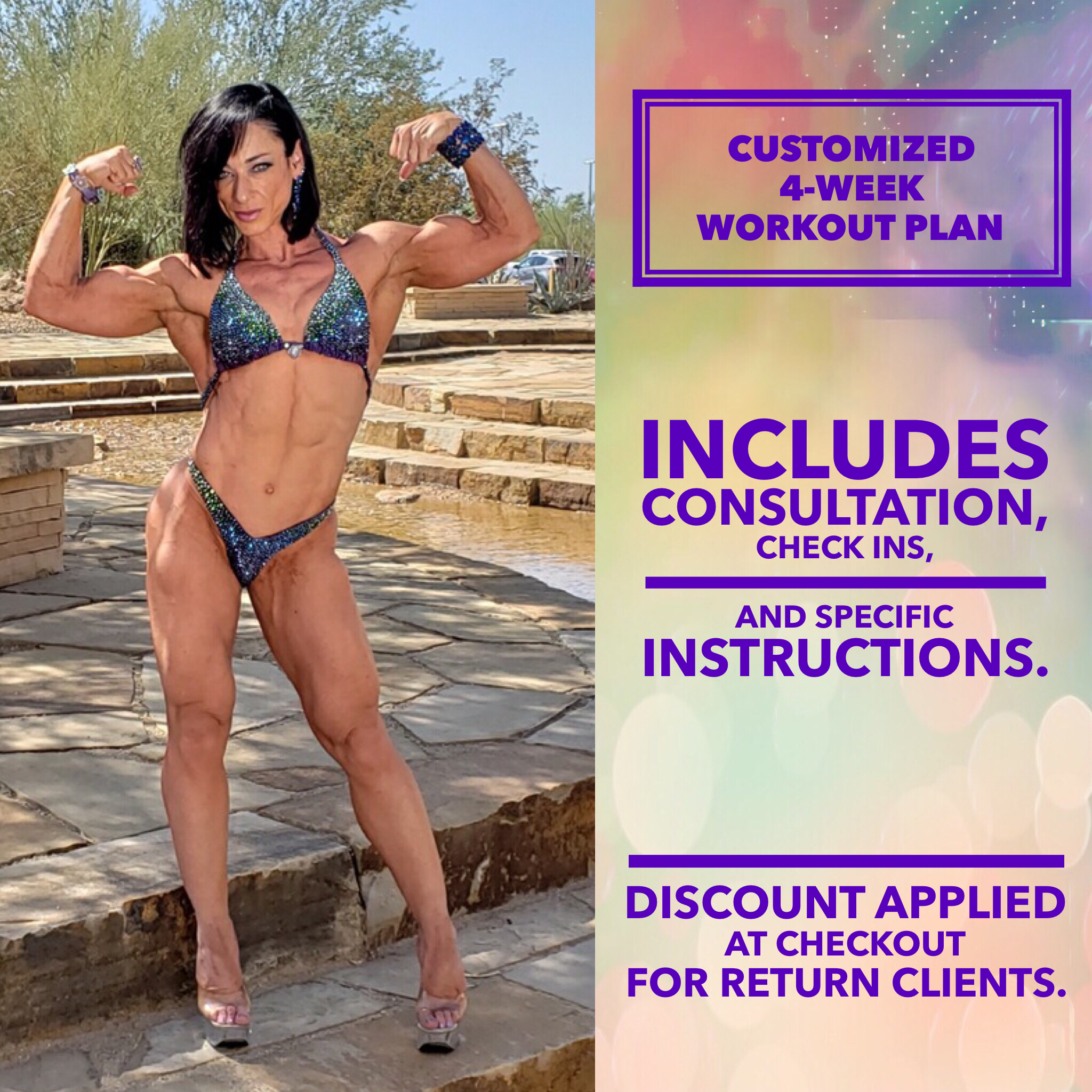 This package includes a customized workout plan designed by Jodi that provides you with specific exercises, reps, sets, and instructions. It will fit a 5- to 6-days per week workout regimen.
This package also includes a mandatory, 30-minute consultation--via FaceTime or Skype. This is required prior to Jodi designing your workout plan.
Additionally, this package includes email communication with Jodi Miller for a period of 4 weeks in order for you to ask questions, send videos of your exercise form and get specific and personal feedback from Jodi regarding your technique and tempo, as well as receive instructions on how to change an exercise if it isn't working for you.
NOTE: This price is for first-timers to work with Jodi. A $75 reduction in price is activated at checkout if you have already worked with Jodi for a 4-week workout plan.
Spots are limited for this opportunity, so don't let your goals get left behind!

Is this your first time to work with Jodi on a workout plan?