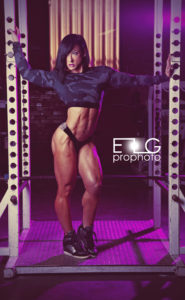 Education and knowledge are first and foremost in my world. I am currently working on my MFA in Writing from Pacific University. With a BA in English, earned at the University of Texas at Austin (Hook 'Em!), it's safe to say I love to read books, talk about books, touch books, breathe in books. While at UT, I also earned a lifetime secondary teaching certification in the state of Texas for grades 6 through 12.  As soon as I graduated college, I taught ninth-grade English for six years. When I left teaching in 2002, I tried my hand at personal training before moving into the corporate world for several years. Later on, I became an instructional leader for an educational reform organization, The New Teacher Project. I worked in the Dallas sector, for the Texas Teaching Fellows, where I had a staff of 12+ veteran educators. Together we trained and managed each year 100+ new teachers in the public school system throughout the Dallas-Fort Worth Metroplex. I spent four years in this role before returning to the personal training world after our organization's public funding was cut and we had to close our doors.
My competitive background has been just as diverse as my career background. I have competed in multiple divisions of the bodybuilding industry, including Figure, Women's Physique, and Women's Bodybuilding.  I actually began my competitive career in The Galaxy Federation, which ran an obstacle course and bikini competition. I then tried my hand at a little NPC bodybuilding show called The Texas State Championships. I was hooked! But it took me 15 national-level NPC shows before I earned my professional status in the IFBB (International Federation of Bodybuilding and Fitness) in 2015, so I know a thing or two about dedication. Since then, I have placed in the top five at the IFBB level in four different pro shows.  As an amateur, I won the lightweight bodybuilding division of the 2007 NPC Team Universe and participated in the IFBB World Championships in Spain later that same year. I also earned the Ms. Natural Olympia title as a professional competitor in the PNBA organization in 2011 and 2012.  For a period of time, I simultaneously competed in both bodybuilding and powerlifting and went on to break state and national powerlifting records in the APF (American Powerlifting Federation). I even competed in the 2014 WPC Championships, where I set new world records for my division, including a 330-lb deadlift.
As mentioned previously, my background is in education and management, but I currently run my own posing coaching and personal training business. 
My ultimate goal is to write a short story collection while traveling the United States and beyond. Maybe I'll make it to a gym near you!
 Follow me @jodeileigh and  @theposingprofessor to get an inside look at stage prep and the posing process. Also, be sure to turn on notifications so you'll always know what's going on and can see what my clients are up to!