Holiday Special! Posing Package: Five (5) 1-Hour Appointments + 1 Free 1-Hour Appointment!
00002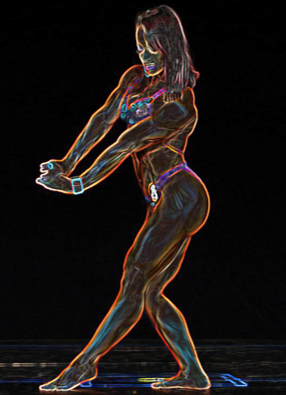 This is a 6-session package of 60-minute posing instruction appointments with IFBB Pro Jodi Miller for the price of the 5-session package. This is a savings of $85.
These may be used either in an online format like FaceTime or Skype or in person. All appointments are to be made directly with Jodi Miller. Email her at jodileigh@gmail.com for more information.
Restrictions and Notices: All 6 sessions must be used by May 15, 2019. All cancellations or rescheduling for the appointments in this package must be done with a 24-hour notice unless otherwise approved in writing by Jodi Miller (via text or email). If the purchaser (competitor) cancels or reschedules a session inside of a 24-hour period of the appointment, the free session will be forfeited, returning this package to a 5-session package, unless otherwise decided by Jodi Miller.
Note: There is a 4% tax fee included in the price for all online transactions. If done directly with Jodi per her instructions, this 4% fee is waived.